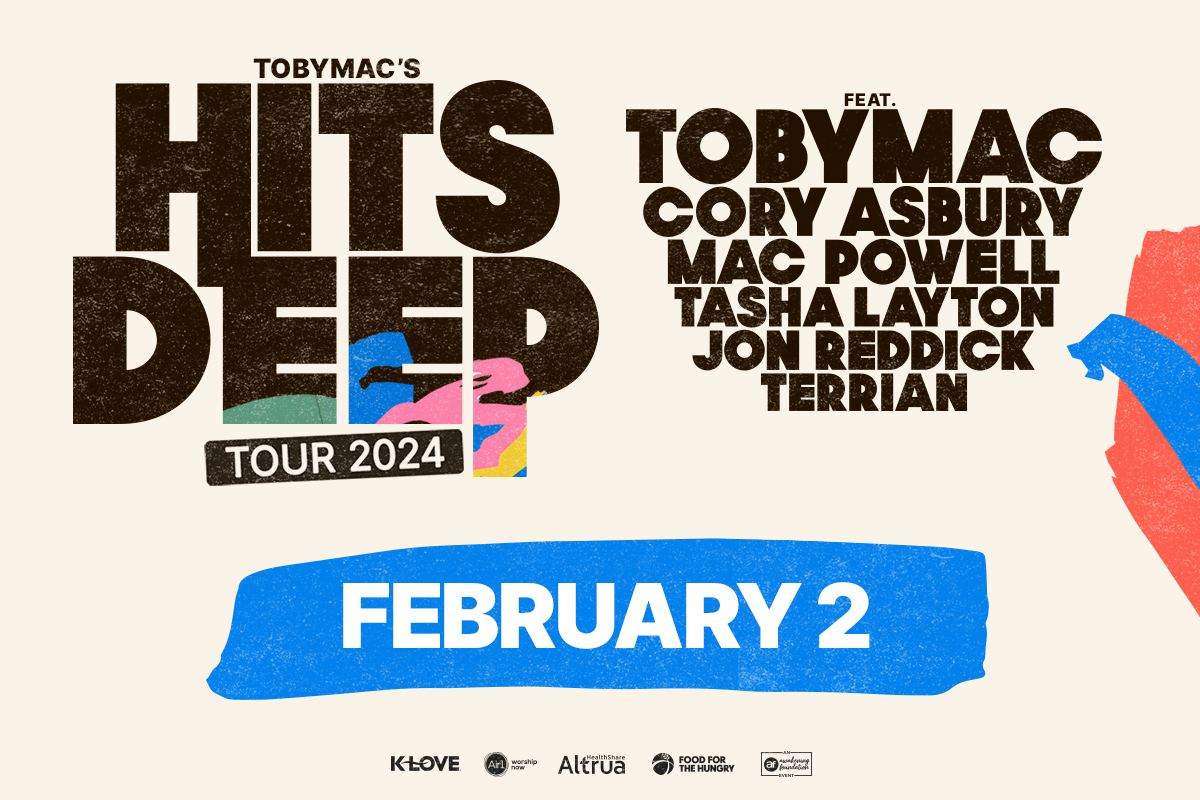 TobyMac's Hits Deep Tour 2024
Friday, February 2, 2024 at 7:00pm
Get ready for TobyMac's Hits Deep Tour 2024, where the hottest artists collide to create an unforgettable night of pure energy! With a lineup that includes TobyMac, Cory Asbury, Mac Powell, Tasha Layton, Jon Reddick, and Terrian, this show promises to be a musical journey like no other. It will have you on your feet, singing your heart out, and experiencing the power of music in an epic dance party with thousands of new friends. Get your tickets now, and we'll see you at TobyMac's Hits Deep 2024, where the beat never stops and the music never fades!
"Hits Deep Tour is my favorite time of the year," TobyMac shares. "Not only do I get to see the people in over 30 states but I get to hang out backstage with some of my favorite artists. It's a diverse night of music that hits deep featuring six different artists and their music. The songs people know and sing along with because they were played on radio, hit songs all night long."
Tickets on sale NOW!
To see all of our upcoming events, visit our calendar here -> Calendar