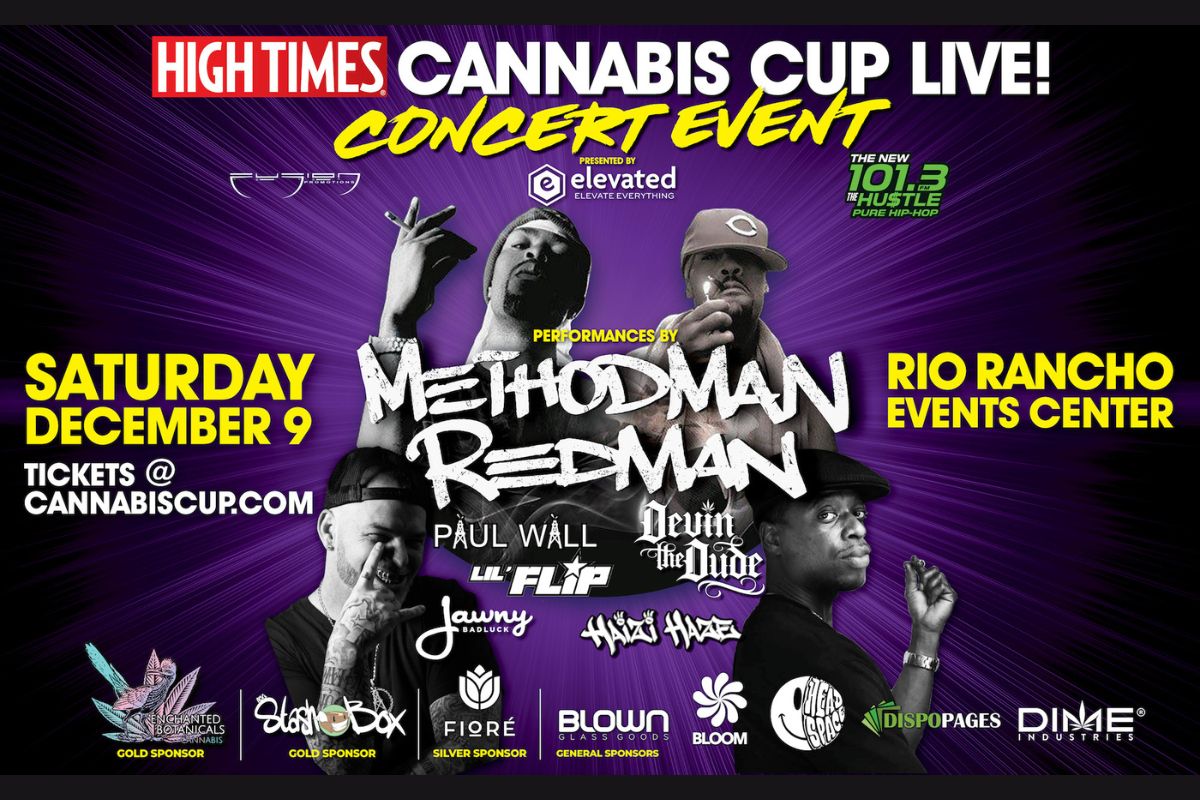 HIGH TIMES Cannabis Cup Awards Show with Method Man & Redman
Saturday, December 9, 2023
High Times history is being made in the Land of Enchantment. The iconic counterculture magazine is teaming up with New Mexico's Fusion Promotions and 101.3 The Hustle to present the Cannabis Cup Live Concert Event with live performances from Method Man & Redman, Paul Wall, Devin the Dude, Lil Flip, Haizi Haze and MORE!
– High Times New Mexico Cannabis Cup Award Show!
– Live podcast by Smoke Champs presented by Drink Champs
– Experience Q Bone, Snoop Dogg's personal chef whip up some of Snoop's best munchie recipes
– Mr Melty Land – Immersive Experience
– Glassblowing Exhibition
Tons of Vendors and MORE!
Visit our Events Calendar to see All of our Upcoming Shows – RREC Calendar