When:
February 4, 2023 @ 10:00 am – 5:00 pm
2023-02-04T10:00:00-07:00
2023-02-04T17:00:00-07:00
Where:
Rio Rancho Events Center
3001 Civic Center Circle NE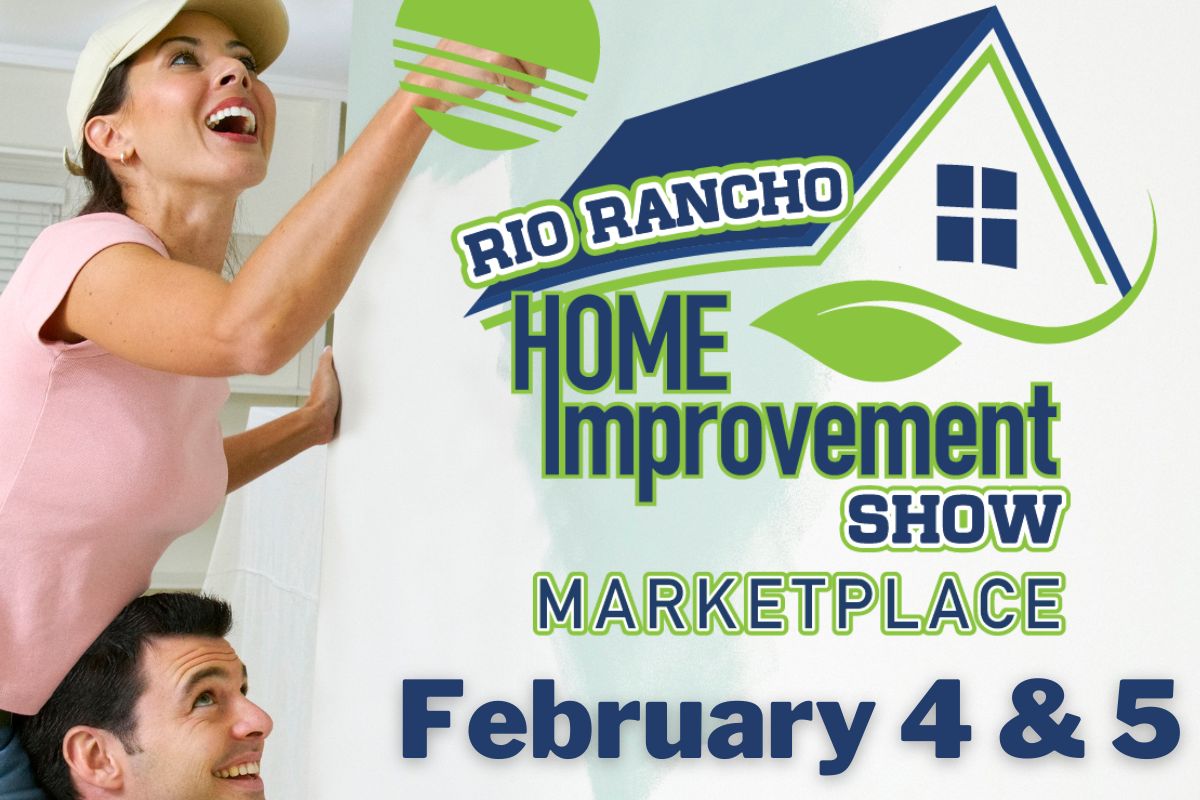 The Rio Rancho Home Improvement Show featuring
The "Public Safety" (Police, Fire chefs) Chili Cook-off
Rio Rancho Events Center, February 4th & 5th, Saturday 10-5pm, Sunday 10-4pm
The Rio Rancho Home Improvement Marketplace Show continues to set the trend in New Mexico home show events with the weekend of February 4 & 5, 2023 to feature renowned experts in home improvement, and many new exhibitors who will be at the event to celebrate the return of this home show for the first time in three years.   At the heart of the event, The "Great Chili Cook-off". This public safety (Police vs. fire) cook-off will raise funds to benefit the TEN-82 foundation, so there'll be chefs from the police and fire dept.'s and, Mayor Hull will be cooking too!
Rio Rancho Mayor Gregg Hull, who has built a reputation supporting all Rio Rancho businesses said, "I'm excited about the Rio Rancho Home Improvement Show, February 4th and 5th, 2023 it' going to be a lot of fun.  I'd like to personally invite everybody, especially Rio Rancho. Working with event management, we've been able to save some great booth space for local businesses, and the event will be able to provide these booths at reduced prices. The show features the "Public Safety Chili Cook-Off", benefiting the TEN-82 Foundation. It takes place Sat. February 4th, 2023 at the Rio Rancho Event Center. So bring an appetite and vote for your favorite chef!"
David Griffin, president of the New Mexico business, High Desert Communications, who, with his partner John Pravato has produced over 30 home show events added, "We'd like to thank Mayor Hull, the city of Rio Rancho,  Albuquerque and the surrounding communities for supporting this event. We are committed to holding down attendance ticket prices and exhibitor booth costs, and we're proud to have the best home improvement companies at the Rio Rancho Home Improvement show. Each year, we search for the best of the best in home improvement. This year's event features New Mexico's finest home improvement experts and a super lineup of exciting new exhibitors. Plus some great cooks!